Configure Appointment Details
Appointments System
The Government target is for you to be able to see a GP within 48 hours. Ravenswood Medical practice operates a Patient First appointment system. Patients telephone on the day they would like to be seen or speak to a GP. The GP or clinician returns your call and an appointment if required is booked with you.
Telephone Consultations
We try to accommodate the needs of patients to speak with a doctor or nurse on the telephone. The Patient First appointment system allows you to call the day you would like a telephone appointment and the doctor or nurse will return your call.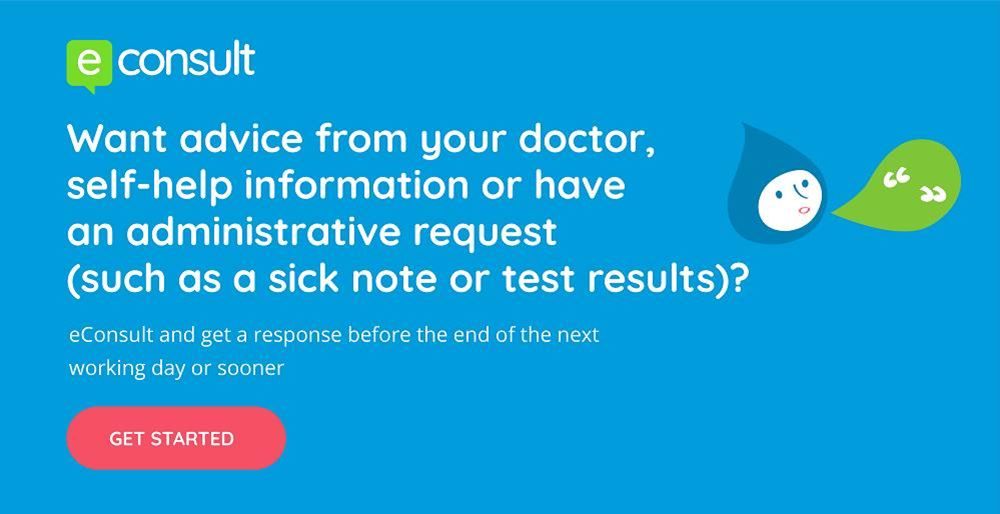 GP+ Appointments
Suffolk GP+ is for people who urgently need a doctor's appointment or are unable to see their GP during normal GP hours.
Appointments can be made via Reception during our usual opening hours. Please note: patients cannot refer themselves to this service.
The service is staffed by local Suffolk GPs and Nurse Practitioners in Ipswich, Felixstowe, Stowmarket, Leiston and Wickham Market and is an NHS service delivered by the Suffolk GP Federation.
You will be given a booked appointment and will be seen by a suitable local GP or nurse who will have access to your medical records (once consent is given).
Home Visits
Whilst we encourage our patients to come to the surgery, where we have the proper equipment and facilities available, we do appreciate this is not always possible. In this respect, if you do need a home visit, you can help us by calling reception before 12:00 midday.
You may only request a home visit if you are housebound or are too ill to visit the practice. A GP/Clinical Practitioner will only visit you at home if they think that your medical condition requires it and will also decide how urgently a visit is needed. Please bear this in mind and be prepared to provide suitable details to enable the doctor to schedule house calls
You can also be visited at home by a community nurse if you are referred by your GP. You should also be visited at home by a health visitor if you have recently had a baby or if you are newly registered with a GP and have a child under five years.
Cancel an Appointment
It is important that you inform the reception staff if you are unable to attend your appointment, this will allow that appointment to be offered to another patient.
Patients who do not attend their appointments - known in the NHS as DNAs - cost the NHS millions of pounds each year. For example, in one month nearly 400 Ravenswood patients didn't attend their appointment – that's the equivalent of 4 GP surgeries a week. Those who frequently miss their appointments may be at risk of removal from the practice list.
Text Reminder Service
We have a texting service which allows you to receive confirmation and reminders about your appointments.
To have this service you will need to register by completing a consent form.
Please remember to update your contact details with us when you change address, telephone numbers and email address.
Training Practice
Ravenswood Medical Practice is an approved training practice from the Eastern Deanery for GP learners. This approval requires the practice to continuously meet higher standards, and for one or more of our GP partners to be approved GP trainers.
Since approval we have had attached to the surgery for training Junior doctors from Ipswich Hospital, seeking to expand their knowledge of medical practice in the community. Their attachments are for a minimum of four months when they undertake between two and eight surgery sessions a week.
We also provide opportunities for a GP Trainee to be employed by the surgery. Their attachments are likely to be for up to twelve months. Appointment times are likely to be slightly longer, and on occasions, you may be asked if you are in agreement to have the consultation recorded for training purposes.
Consultation will be on a one to one basis, but all times the doctor in training will be able to call upon additional expertise of our GP Trainers who have dedicated time for mentoring each surgery session.
Medical Students
Ravenswood Medical Practice is an Undergraduate Training Practice for medical students from the University of East Anglia. We also provide important training for other medical schools within the UK. You will always be informed if a student is to be present in your consultation. Please tell the Care Navigator/Receptionist if you wish to see a clinician on their own.